Hilary Duff
announced yesterday
that she and husband Mike Comrie are expecting their first child: "We also want to share the exciting news that… BABY MAKES THREE. We are extremely happy and ready to start this new chapter of our lives."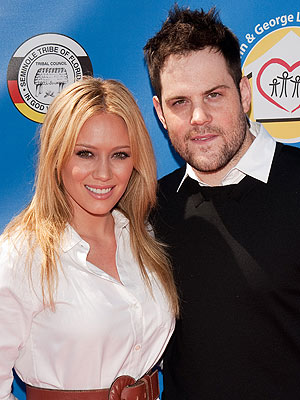 While I am interested [though a little afraid] to find out what name they will choose, I am really tired of hearing people talk about opening new chapters of their lives. Maybe I'm just a heartless bitch but cheesy things like that make me cringe. Why is that the only thing people think to say when referring to a pregnancy, wedding, or divorce? It doesn't have to be a 'chapter' or a 'journey', sometimes it's just living your life. Whatever.
Congratulations to them!