This month's celebrity baby boom continued today with the birth of
Ivanka Trump's daughter
.
Earlier today, Ivanka
tweeted
"This morning @jaredkushner and I welcomed a beautiful and healthy little baby girl into the world. We feel incredibly grateful & blessed. Thank you all for your support and well wishes!"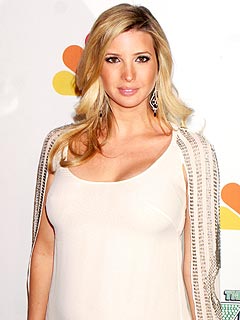 Ivanka and her husband, like most celebrities lately, have yet to announce the name they chose. I'm hoping they won't wait too long because I'm predicting a nice, pretty Jewish name.
Congratulations to them!
Update:
Their daughter's name is
Arabella Rose
. A little disappointing for me as I expected a combination I hadn't heard before, but at least it's spelled correctly. Rose is pretty but it's
so
overdone- it's definitely this decade's Marie/ Nicole.
Other posts about Ivanka Trump: