As if there wasn't enough excitement in the tabloids this weekend about Victoria Beckham's baby, Kate Hudson
also gave birth
! She delivered a "healthy baby boy" Saturday night.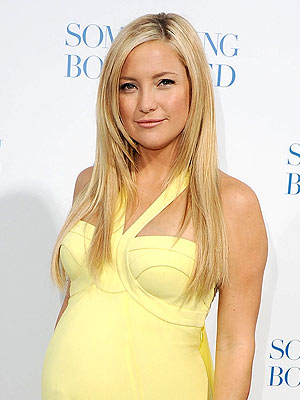 His name has yet to be released but I'll update when I find out what it is. I'm curious to find out if his name fits with older brother Ryder's name or if Kate's naming style has changed over the past 7 years since she first became a mother.
In any case, congratulations to her and fianc
é
Matthew Bellamy!
Update:
They are [
according to People
] still deciding on the name. The article also states that Kate gave birth naturally [a VBAC, apparently, as she is reported to have had a C-section with Ryder]. Yay! I can only hope it becomes a huge Hollywood trend and influences non-celebrities to consider natural birth as well.
Other posts about Kate Hudson