I first saw Kate Hudson in Almost Famous [Trivia: that role got her nominated for Best Supporting Actress].
Middle-school-aged me thought she was super awesome after that and I saw her again in How to Lose a Guy in 10 Days. Remember when that movie was so cool? I do and I even wore that dress -in black because I'm apparently allergic to color- for Prom one year.
Kate was one of my favorite celebrities for a while after that. She was also the first person I remember seeing wearing her child and babywearing has intrigued me ever since.
Carrying her son, Ryder
Then, in 2006, she and husband Chris Robinson separated/ later divorced and she seemed to go a little boy-crazy.
Remember that whole A-Rod thing? Eww. I will
never
understand how he gets so many girlfriends.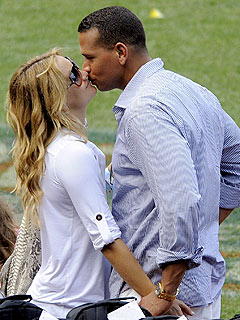 After him, she had an on-off relationship with Owen Wilson
and Dax Shepard after that [how does she find the time to date so many guys?].
Then, this January, Kate announced that
she is pregnant
with boyfriend Matthew Bellamy's baby.
She's supposedly due sometime this summer so I'm expecting to see a birth announcement of Juniper/ Clover/ some other hippie-esque nature inspired baby name Bellamy in a few months.
Side note for anyone familiar with Emily Giffin's books: I just now realized that
Something Borrowed
was made into a movie and will be in theaters in May! Kate Hudson plays Darcy, which is weird since she was a brunette in the books but I am so excited to see it. Ginnifer Goodwin and John Krasinski are also a part of the cast.